Last month I went into Utah for my cousin's wedding. It's always fun getting together with family. The wedding was such great party with live music, good food, and even goats, but just to be sure my other cousin and I brought our own party just in case.
Really good party.
Also, last month I got to go to Chicago and visit a good friend. However, the day I picked to travel just happened to be the same day that some wacko decided to torch a flight control center in Illinois. I had a quick layover in Denver that morning, but it soon became apparent that my flight from Denver to Chicago was not going to be happening. If you were watching the news that day you know what happened. Thousands of flights canceled, the national air travel network went to shambles, and most importantly I was stranded in Denver. After a few hours on the phone (PS: smart phones are the BEST thing ever!) with my travel concierge and the airline I decided that come hell or high water I was going to Chicago. So I hopped a bus to downtown Denver and caught the train!
Give me a break, I think this is my first "selfie".
Anyway, the Amtrak customer service was top notch. The station in Denver was awesome with so many good things to eat. The train was sparsely populated and spacious with fully reclining seats with foot rests. It was quite an adventure. The train trip ended up taking a little over 20 hours, but it still got me to Chicago half a day sooner than airline said they could even get me on a plan out of Denver. Nebraska was odd, but Iowa surprisingly scenic. There was a power outlet at my seat so I spent a good portion of the trip finishing the new Ken Burns documentary on the Roosevelts. People watching on the train was always a good way to spend some time. Plus, since the train was later than scheduled getting into Chicago I got a $100 travel voucher for future travel with them. And I will definitely be trying it again.
Once I FINALLY got to Chicago, I met up with my friend and we ate...
...and ate...
...and ate....
...um,...and ate....
In addition to expanding our waistlines, we took in the sights, walked around Chicago, tried riding the "L", and we went to the Museum of Science and Industry where we toured the German U-Boat. They had this picture on the wall which I thought was funny.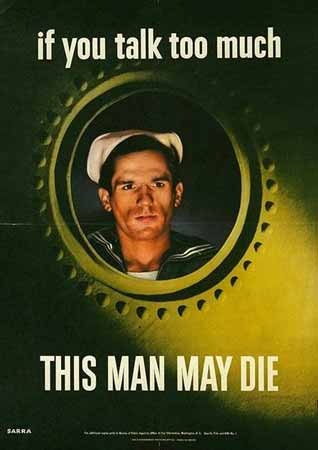 It was a good, albeit an abbreviated, trip. Even coming back they still hadn't worked out all the air traffic problems so I got into SLC over seven hours late. It was nice to have a trip, but it was also nice to get back to my car and back to Nevada.